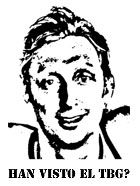 Have YOU seen the TBG?
CLICK HERE
To order your TBG
TBG-shirt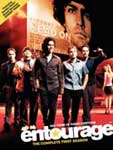 ENTOURAGE DVD
SERIES 1, 2 & 3
CLICK HERE
CLICK HERE
TO DOWNLOAD
THE CAPE TOWN
SUMMER RAP
"NO MATTER"
BY WILL & G
BOYS AND GIRLS
Cape Town
In his world of perpetual singledom, Seth gives views on boys, girls and the interaction between the two species.

16 May, 2008
SETH'S PICKUP LINE TIP #237
Yours to own and use, at will
[permalink]

So I was at this bar the other night..

Don't you love that classic male intro? "Yeah, so I'm at this bar the other night.."

Brilliant!

So anyway, I was at this bar the other night ordering a drink. I can't remember what the drink was (probably French), but this little vixen of a bar lady took my order. She was about to turn around to get the drinks and then, as though the spirit of Don Juan and Casanova took control of my body, I said unto her: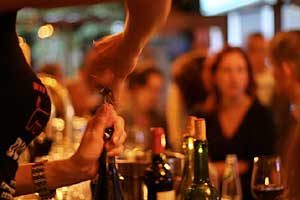 An example of a bar environment
"Sorry, before you get that, what is your name?"

She gave a broad smile, blinked a few times and declared, "Nicola."

"Aah, yes...Nicola," I said, quickly followed by the words, "I thought so."

"You thought so? How did you know" she asked, confused. (bless her)

And this is when it all fell into place in the section of my brain which designs clever little saying and concepts. I pretended that it wasn't important, and that she had pushed me to explain it to her:

"No, it's just.... it's just a friend of mine. A friend of mine said that there was a fucking hot chick working here, with the name Nicola."

WELL!

When I tell you that the chick melted on the fucking spot I'm not over exaggerating. God, it was disgusting! Drinks were being poured for free! Eyelashes were fluttering! She was drinking secret shooters with me! It was PATHETIC! Within ten minutes the phone number had been written down on a till slip and passed to me via a friend. God, it was like I was the only guy at the bar. I really killed it. It was mass murder. Seriously. Napalm.

You see it's very confusing for the angel to get her head around it all. Because the second section of the pickup line wouldn't have come along if she hadn't asked "why." And she ignores the fact that it's close to impossible for any human being to not ask why. So in her cute little butterfly-ridden angel brain, it couldn't have been planned. SHE prompted the grand finale. He CAN'T be a player. Oh my God, this guy is a KEEPER!

She'll be on the phone to her mother and practicing her signature with your surname before dawn.

It was very naughty of me to come up with such a perfect pickup routine but, as you know, I can't help myself - I just want you to be the best you can be. It's all for you.

Take it.

ENJOY it.


Seth Rotherham
Editor
2oceansvibe.com
[permalink]
30 August, 2007
LOOK AT THIS, GIRLS!
We've found the towel shorts we were chatting about the other day!
[permalink]

Well I tell you I nearly fell off my chair today! You might remember those shorts I mentioned the other day; the shorts that Hilts was wearing. Remember I asked you very nicely to get yourselves a pair for the Atlantic Seaboard this summer? Anyway there were stacks of people emailing me to ask me to let them know if I found a local stockist with something similar - I had no idea. Then suddenly, a new UK clothing label (featured in Topshop) got in touch with me and told me about their shorts. Can you bloody believe it!? Check this out:

Yes, yes, yes! That's what I'm TALKING about!
I emailed the company back (Lalesso) and asked if they were stocked anywhere locally. YES is what the lady told me! They ARE being sold in Cape Town and I suggest you ladies get your gorgeous little asses to the following outlets IMMEDIATELY before they are sold out:

Nylon - Kloof Street

The Bin - Harrington Street

Blackbeard & Dare - Cavendish (soon, a week or so)

also online at www.lalesso.com.

But the BEST way to get these shorts would be to contact Alice Heusser on alice@lalesso.com or phone 079 132 8841 OR visit the studio at 411 The Studios, 112 Buitengracht Street (call for appointment).

I've given you girls a lot of info there. Don't balls this up.

Get your pair NOW I said.

This is how they look when you run - very nice :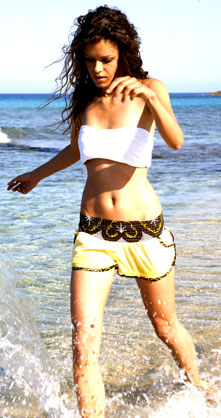 Run my little babba
Seth Rotherham
Editor
2oceansvibe.com
[permalink]
30 July, 2007
SLEEPOVERS, PSYCHOS, ETC.
Girls and boys
[permalink]

From all accounts, it seems there is a very real fixed minimum number of nights that your chick demands you spend together, with her, in the week. So when you have a girlfriend, you slowly get whipped into adhering to these sleepover rules. Sometimes without even realising it. Next thing you know, you're lying about grandmothers' birthdays just to get a night to yourself.


The sleepover situation is EXACTLY what chicks use to gauge where the relationship is. How many nights a week are we together? That is the all-defining gauge. It is permeated with other finely tuned indicators. For example - how many times are we not having sex during these sleepovers? (at the beginning of the relationship, each number of nights together WITHOUT sex is a stronger and stronger indication that he really loves you and might not be "fucking you around".) And, of course, how many of your personal effects are at his house? Toothbrush? Book? underwear? Shoes? The more personal effects, the more serious the relationship.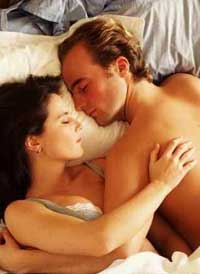 I will make him mine...
So back to the sleepover gauge. I would imagine there is a ratio of sleepover time that can be split between the work week and the weekend. You could probably trade one weekend night on your own in return for a full week sleeping over together every night - at her place. If you give her every weekend night for two weeks, then you're allowed two week nights on your own. In a row.

'Cos if you don't do it like that she'll think something is wrong and she will corner you and ask things like, "Where the fuck is this all going? Tell me if I am wasting my fucking time here? 'Cos I'm not going to be your fuck toy!"

Most chicks don't like the idea of you just working on the relationship when you feel like it. That's just not enough stability for our girls. No, no...none of that. They'll go fucking psycho. This is what they mean when you hear guys saying, "Then the chick went fucking psycho!"

So you play along, sneaking in "special" sleep-time on your own whenever you can. You're trying to trick yourself into thinking that there is no routine here and you haven't just woken up in the middle of a "serious relationship," heading dangerously close to "forever."

Next thing you know..... it's been a year...

What the fuck happened there?

She has a whole closet to herself at your house. With numerous outfits in it.

How did THOSE get there?

I know......terrifying..

You see, you went for the wrong angle. You were sleeping. She trapped you with secret messages hidden in her everyday speech. Like subliminal advertising - keeping you oblivious to what is going on. Like when she happens to be with you while you're buying shit for your house and says you should buy a particular fragrance of toilet spray because, she "prefers ocean breeze flavour!"

And there it is! Right there! You don't realise that the moment where you agree that her opinion counts in your home, has just passed. And you didn't even realise! Wake up, chum!

My vibe is different. I'm like......I'll call you. But don't freak me out. Then I'll call you again.

Sometimes I might be pissed. It might be late.

Fucking DEAL WITH IT.

Come for the odd sleepover.

This will continue for some time until you get the call up for the "Sunday Chillout session." Best you be there.

Random sleepovers after bumping into each other in the evenings will continue. Please note that there is NO pattern forming here WHATSOEVER. Don't even try to structure an algorithm that makes sense of it. It is TOTALLY RANDOM. The only routine you could possibly work out, would be the Sundays. That is the ONLY stability here. Either it's one Sunday on, one Sunday off. Or both on. Sometimes maybe a full Sunday, sometimes maybe just an arvee. And SOMETIMES we'll follow through with a spot of Carte Blanche and the 8 o' clock movie and a sleepover.

Don't read too much into a Sunday night sleepover. It's not a big deal. It's just nice to get a blowjob on a Monday morning.

Your big thing to look out for at this juncture would be an invite as a partner to a dinner or an event, like a wedding or a bar mitzvah. You'll probably crack the invite during the first or second coffee date.

You don't have to be a genius to work out that this means I'm cool with the boys getting some face time with you. You get on really well with them and you let me go and play nicely when the whole extended team is out together. Again, we're stressing the MY TIME issue here. We'll work out an angle for you later. But for now, look for c(l)ues..... don't give them.

Next step : make me stuff. Create things for me or buy me stuff. I don't know...... bake a fucking cake....write me a card....whatever. Surprise me with gifts. Again, please be careful here. It's gifts we're looking for. Courier it to me or give it to The P.A. This is not a physical thing. Don't jump out of the fucking microwave at The Safe House or let me find you curled up on my doormat with one of those terrifying skew psycho-wants-to-play smiles. It's gift time. Just gifts. This process will come at a good time and will make me stop for a second and realise that I quite dig you. The only-child thing is probably the cause of this.

You'll get the call up for some more mid-week sleepovers. Sometimes without sex. That's right, you heard me!

Kyk hoe lyk hy nou! Next thing you know, you're doing regular sleepovers!

Now how difficult was that? Notice how there was never a moment when either party discussed where this is going.

Now see how you got what you wanted in the end? Sure, it's more risky for you, as you're never really certain where you stand. Does he love you? Or are you a little whore? Who knows!? You'll just have to see where it ends up. Or get out of there quick. I can't make that decision for you and we're not going to discuss it.

Look, we CAN..........but that'll blow it.

Then you're a psycho...

Seth Rotherham
Editor
2oceansvibe.com
[permalink]
8 June, 2006
GABRIELLE IS THE ENEMY
New research shows cult following of lunatic psychos
[permalink]

My iPod has a myriad of songs on it, ranging from the classics to cheesy pop, with an emphasis on Laura Branigan. That was a joke.....in a way. Moving on, I like to cater for all types and there are many CDs ripped onto my iPod that may not be my cup of tea. That said, I did at one stage rip a Gabrielle Greatest Hits CD. I must say, I enjoy her song 'Dreams' (can come true...blah blah blah) and it is also essential to have a number of Gabrielle songs for the Gabrielle Brigade (those girls who mention Gabrielle FIRST when asked to name their favourite artists). I used to think they were harmless. That was until I put my iPod on shuffle mode and it stumbled upon the Gabrielle song "When a Woman".

OH MY GOD !

Does anyone have any clue whatsoever about the messages Gabrielle is sending to women the world over? Listen to this. I was plodding around my pad, doing the usual stuff (probably feeding the Cambodian pre-teens in their cages whilst they churn out flip flops and wooden giraffes to be sold to tourists in Camps Bay) and, I heard the following words coming out of the iPod:
"when a woman wants her man, she'll catch him any way she can
I'm telling you I got a master plan
I'm gonna get you boy, make you my man"
"She'll catch him any way she can" is what bothers me there. Gabrielle is breeding psycho's. She even calls it her "master plan"! Jesus! And then she goes on to threaten that she is "gonna get you boy" and "make you my man". Jesus, you fucking lunatic! What kind of message is she sending to the women out there? But there's more! Enjoy this little fantasy she has:
We pull up to a red light
Check the mirror for the last time, I know I'm looking just fine
[ok, give it a break]
And I feel alright, cause I know I'm gonna party tonight, yeah baby
[all seems fine, so far]
(chorus)
Walking through the party
With all my girls behind me
[she's a fucking narcissist - why mention all her girls behind her?]
(yeah)
Suddenly I saw him, my heart it started jumping
[poor guy]
Then he led me to the dance floor, then he held me closely (so closely baby)
[why add in 'so closely baby'? - psycho]
Then he whispered softly, will you be my one and only
My only girl
[what are the chances?!]
(chorus)
When a woman
When a woman
When a woman wants her man
Are you telling me this is not a breeding ground for female psycho stalkers? Gabrielle is sending completely the wrong message. You can imagine them on their beds with their headphones on, singing along to Gabrielle, really LISTENING to Gabrielle. At the end of that song, they actually believe that these things happen! They believe that they can walk into a club and the guy of their dreams will dance with them and ask them to marry them. RIGHT THERE AND THEN!
IT DOESN'T HAPPEN LIKE THAT GIRLS!

GABRIELLE IS IN FUCKING LA-LA-LAND!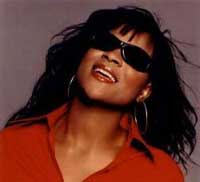 Evil High Priest
I'll tell you what really happened to Gabrielle after the song was finished. The guy took her to the loo at the back of the club and gave her a bloody good bonking. Then he lied to her and said he had to leave because he had to visit his gran in the morning. He gave her a fake phone number and left with his mates to go to Maverick's strip club where he spent two grand.

Gabrielle cried for the next two weeks and her friends visited her and watched DVD's and ate chocolates until she turned into a house.

After a month Gabrielle saw our boy walking from his car into a shop. That's when she turned into a fucking psycho. She wrote "BASTARD" and "PRICK" in colour-fast MAC lipstick all over his car. Then she followed him home and spent the next week sending him threatening letters until he caught her sleeping in a bush outside his house - with mascara running all over her face. That's when he called the cops and got a restraining order.

That's what really happened.

Good luck with the next chick that tells you that she LOVES Gabrielle! My advice - get the fuck out of there..... FAST.

Fucking lunatics.
Seth Rotherham
Editor
2oceansvibe.com
[permalink]

12 April, 2005
LET'S RECAP - CAPE TOWN WOMEN - TOO HOT
And too keen for a free shot
Before I left for overseas (some of you were asking if I have returned. Yes, I have) I had quite a big night out at Eclipse in Camps Bay. The highlight was walking up to an attractive young lady at the bar and, with my hand outstreched for a hand-shake, asked her her name.

"Why do you want to know", she asked, looking at my hand like there was a fresh stool of Yorkshire Terrier's poo in it.

The discussion of Cape Town's chicks (yes, ok.... LADIES) came up quite a bit with friends of mine in the Northern Hemisphere and they agreed that things are coming to a head. Now I am obviously not referring to all the Cape Town girls, as we know there are some absolute angels out there. But there seems to be a problem (which is rapidly spreading) with a large number of them. The unfriendly attitude is becoming renowned and I am plagued with emails and commentary from all over the world asking what, in fact, the problem is with the Cape Town girls. Is it because of the influx of money and international stars to Cape Town that is confusing them? We do notice how drawn they are to Ferrari renting coke snorters and how easily it is for them to whore themselves to the likes of Jared Leto. Is it because of the influx of international models that perhaps cause them to try to out-do one another? It really is quite interesting.
More and more of the guys I know are opting to find their match on foreign shores - where there isn't this ....this.........what could only be described as 'wierdness'. Local girls in their mid to late twenties wonder why the eligible guys in their late twenties are doing talking to 18-23 year olds. It's quite simple, my angels....... they haven't been poisoned yet. But you have to be quick, guys, it can happen anytime between 18 and 23. Suddenly...BANG..... they've lost their minds and are trying to get into the pants of the Russian mafia boss who orders the most champagne and can't speak a word of English. We have seen far too many sweet angels turn into these monsters that we seem to find ourselves surrounded by. Some of us have had a closer look than others. No offense to those affected, but this argument is backed up by South Africa having one of the highest divorce rates in the World. I'd love to know what percentage per whatever is contributed by Cape Town. Let me ask you this. What is the rate of divorce for second marraiges? I have no idea what it is but I'm pretty fucking sure it's very low. Why is this? It is because we have all realised that we were looking for the wrong thing and what we really want is someone to talk to, someone to laugh with and someone to watch a DVD with next to the fireplace........ followed by some hot porn star sex over the back of the sofa.

As I said earlier, it is not ALL the ladies out there, but there is a LARGE amount ruining it for everyone. You're ruining it for the yourselves, the girls, the guys - and Cape Town. Stop counting the free vodka red bulls, little angels, and come down to earth. Your vagina is not a currency.
Seth Rotherham
Editor
2oceansvibe.com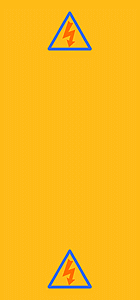 PLAY THE WORLD'S
RICHEST LOTTERY!
CLICK HERE


CLICK HERE FOR
NEW GOLDFISH CD
"Perceptions of Pacha"


BUTLERS PIZZA
(Cape Town's #1)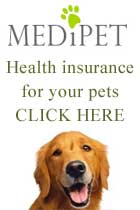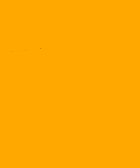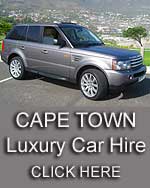 Sea Point



Gorgeous 3 bedroom
furnished ground floor apartment with
private courtyard.
R12,000 a month
CLICK HERE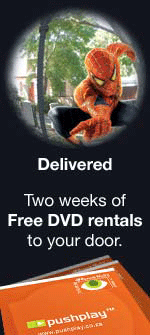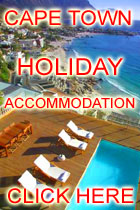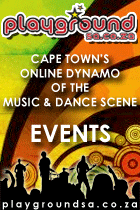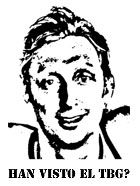 Have YOU seen the TBG?
CLICK HERE
To order your TBG
TBG-shirt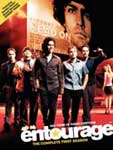 ENTOURAGE DVD
SERIES 1, 2 & 3
CLICK HERE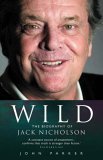 JACK NICHOLSON
BIOGRAPHY- "WILD"
READ REVIEW &
BUY THE BOOK
CLICK HERE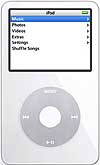 IPOD FROZEN?
CLICK HERE
to reset iPod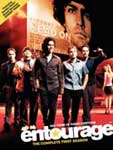 ENTOURAGE DVD
SERIES 1, 2 & 3
CLICK HERE


YOU MUST READ
THIS BOOK
CLICK HERE


CLICK HERE FOR FREE VODACOM
UPGRADE CHECK

IMPORTANT
MESSAGE
SETH TALKS TO
THE PEOPLE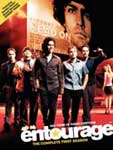 ENTOURAGE DVD
SERIES 1, 2 & 3
CLICK HERE


BELOW YOU WILL
FIND A LIST OF
SETH APPROVED
CAPE TOWN
THINGS & SERVICES